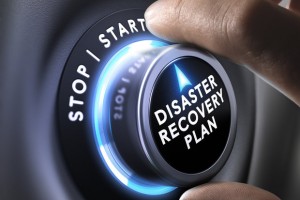 There are a number of risks that your business could face each day. Whilst it's important to plan for natural disasters such as fires and floods these events do not pose a regular threat. There needs to be focus given to events that have a higher and more frequent chance of occurring.  There are a number of other significant threats that your business could be subjected to, such as the following:
Virus attacks
Human error
Unplanned updates and patches
Server and software failure
Power outages
Here are a few reasons you should consider making a disaster recovery plan that you might not have considered.:
The first part of a good backup and recovery plan is thorough documentation, which involves understanding equipment inventory. This is useful for identifying which pieces of equipment you have, which are extra but may come in handy, and which are completely superfluous. Secondly, Detailed documentation as part of a good backup and recovery plan helps you clearly understand the way a network is functioning, which allows you to remedy issues quickly. So if there's a simple problem like a busted router or something awful like a server failure, you can handle it. RMM tools are great for this because they can help you document networked equipment automatically. Thirdly, Part of your disaster plan involves making sure at least two people can do any one task. This keeps you covered in an emergency, but it doesn't have to be a full on disaster for task redundancy to be useful. Also, we mentioned that good documentation can result in better management, but it can also help you identify areas where you could be saving money, particularly if it's time for a hardware upgrade. If you have a disaster recovery plan you can run through what would happen in various scenarios, which allows you to see your recovery in action. If you're an IT provider, this also helps you establish trust with clients who can actually watch your test and see that you can deliver on any promises you've made.
There are a number of key elements that you must consider when developing a disaster recovery plan:
Recovery Process
The first thing you need to decide is what are your most important assets that you want to protect? It's important that you prioritize your efforts so that critical applications are attended to immediately. There are going to be certain applications or programs that the business can survive without for a short period of time but there will be critical functions such as client facing applications or emails that need recovering straight away.
Recovery Time
Every second counts in businesses so ensuring that critical systems can be restored as quickly as possible is key. Defining an acceptable recovery time that the data must be restored after a disaster provides the maximum time that the disaster must be resolved by. It also helps you identify any gaps within your disaster recovery process because if the deadlines aren't being met that means there was an underlying problem.
Communication plan and role assignments.
When it comes to a disaster, communication is of the essence. A plan is essential because it puts all employees on the same page and ensures clearly outlines all communication. Documents should have all updated employee contact information and employees should understand exactly what their role is in the days following the disaster.
Backup check.
Make sure that your backup is running and include running an additional full local backup on all servers and data in your disaster preparation plan. Run them as far in advance as possible and make sure that they're backed up to a location that will not be impacted by the disaster. It is also prudent to place that backup on an external hard drive that you can take with you offsite, just as an additional measure should anything happen.
Offsite locations.
Having a secondary site can help to keep your business running if your main office is damaged too badly to return to right away. Keeping offsite backups for your data will allow you to keep your company's virtual presence running smoothly while you relocate to a new physical space.
Detailed asset inventory.
In your disaster preparation plan, you should have a detailed inventory of workstations, their components, servers, printers, scanners, phones, tablets and other technologies that you and your employees use on a daily basis. This will give you a quick reference for insurance claims after a major disaster by providing your adjuster with a simple list (with photos) of any inventory you have.
Defining Responsibilities
Your disaster recovery plan should detail who is responsible for what tasks in the event of a disaster. Identifying the key roles and responsibilities to ensure everyone knows who is responding to which issue. This also helps to improve communication and minimize stress for everyone involved in the recovery process.
If a third party provider is responsible for your disaster recovery, it's important that you are both aware of each party's responsibilities. This must be documented in the disaster recovery plan so that the ownership is clearly defined.
Vendor communication and service restoration plan.
After a storm passes, you'll want to begin running as quickly as possible. Make sure that you include vendor communication as part of your plan. Check with your local power provided to assess the likelihood for power surges or outages while damage is repaired in the area. You'll also want to include checking with your phone and internet providers on restoration and access.
These considerations are a great foundation for a complete disaster recovery plan, but make sure that you are paying attention to the details within each section of your plan. If you're a little overwhelmed in considering these details you can engage an external resource to help you put a disaster plan in place so that you're prepared for any storms that might come our way for hurricane season.